The Ritz-Carlton Hotel Company L.L.C. is a hotel group that continues the tradition of service and hospitality established by the nearly century-old hotelier Cesar Ritz and offers luxury lifestyles around the world. The quality of our services and underlying corporate philosophy have been recognized in a wide range of fields, and as a result, Ritz-Carlton has been the only recipient in the hospitality industry, and twice, honored with the "Malcolm Bordridge National Quality Award" awarded to American companies for their outstanding achievements and quality improvement.

Room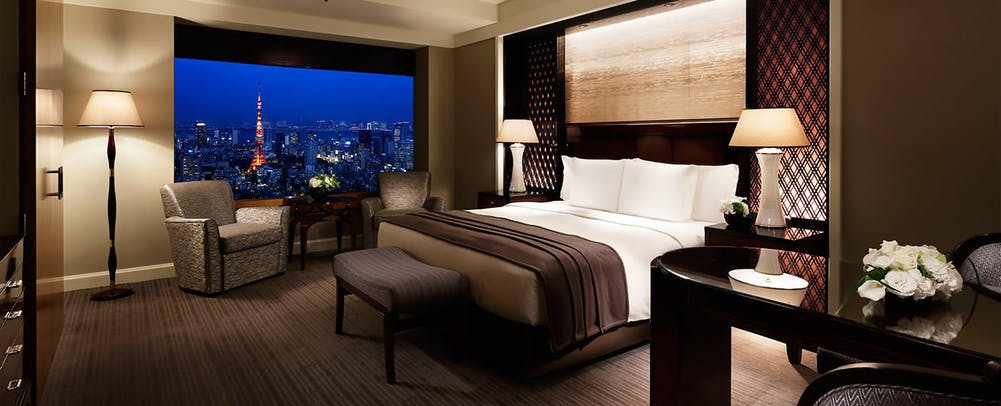 The guest rooms have a modern Japanese design that contrasts and fuses elements of Western design with Japanese, Japanese, "Roppongi", "Tokyo", and "Japan", and are equipped with first-class amenities, and you can spend a luxurious relaxing time with a view that spreads out in the large window and hospitality that is unique to The Ritz-Carlton.
Restaurant
At "Azure Forty Five" you can enjoy orthodox French cuisine with hearty hospitality in an elegant space overlooking a magnificent view. "Azur", which means blue in French, represents the beautiful skyline from the window on the 45th floor and the view of Tokyo Bay. We have private rooms that can seat up to 17 people, perfect for various occasions from small gatherings to business.
The Ritz-Carlton Spa, Tokyo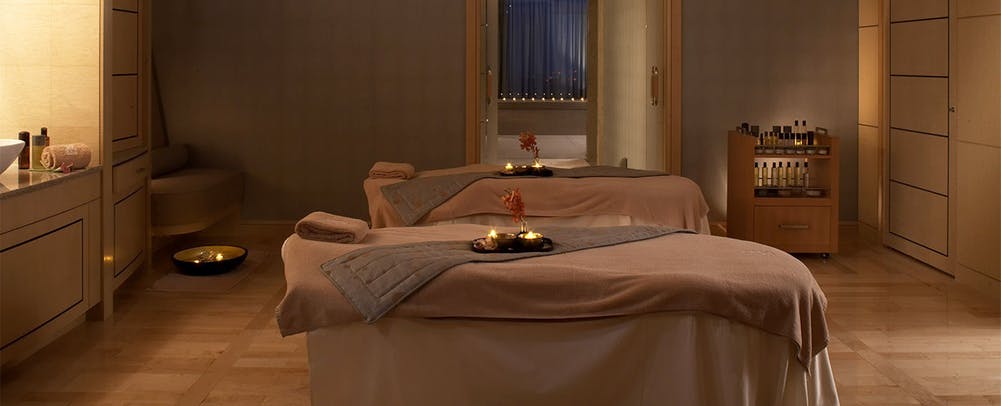 Located on the 46th floor, our private Spa & Fitness "The Ritz-Carlton Spa Tokyo" is a tranquil sanctuary isolated from the hustle and bustle of the city. The blissful experience begins with the heartfelt greeting we exchanged at the moment of check-in.
First, I recommend a moderate exercise to increase your metabolism. In the fitness studio, where the personal trainer supports effective exercise, you sweat briskly in front of the spectacular Mt. Fuji stretching out across the window. PowerPlateR, which effectively activates muscle contraction, is a highly functional machine ideal for those who enjoy an active lifestyle where long workouts are difficult.
Then, go to the hot bath in the heat experience which calms your body wrapped in comfortable fatigue. After you've forgotten the passage of time while gazing at Tokyo Tower, enjoy the ultimate relaxation in the treatment room. (You can see the view of Tokyo Tower from the hot bath for women.)
Map & Access